Tag Archives:
vehicle wraps
Whether you're partial to Antiques Road Show or the Star Wars saga, there are plenty of ways to express your inner muse with vinyl.
This blog post from the SignCraft website shows you step-by-step how to use vinyl to stencil mask and subsequently distress a wooden sign to reproduce the look of a vintage painted country store signboard.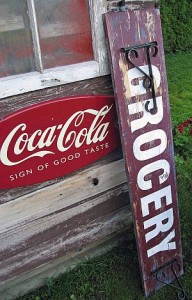 And here's another idea from the other side of space and time in a galaxy far far away. Printed vinyl wrap to dress up the modular-looking proletarian Volkswagen bus as the lovable robot R2-D2, using a Mimaki printer and CorelDraw software.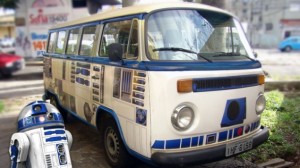 Check out these sites for inspiration, and then think about sending us your own creations for a $50 credit toward your next purchase at USCutter! More details here…
BTW, all the products you'd need from mask to printable vinyl, to squeegees, to do these and any other projects, are available through the USCutter site. Check out this rocking deal on a pack of 5 McKal squeegees for $1.99 available here!
It's not very often we get this excited down at USCutter about a new application tool. The Rollepro Heat Resistant vinyl applicator promises to revolutionize the world of vehicle wraps: if you have to cover a lot of rivets on a trailer or an RV, you know it's a total pain and time-sink; this tool makes the process painless. For effortless contour work, simply heat the desired vinyl with a propane torch then roll the Rollepro soft applicator over the irregular surface for smooth bubble-free results. Shapes and seals in 1 easy step for up to 50% faster installation of wraps or large graphics to RV's, buses, vans, trailers, and more! See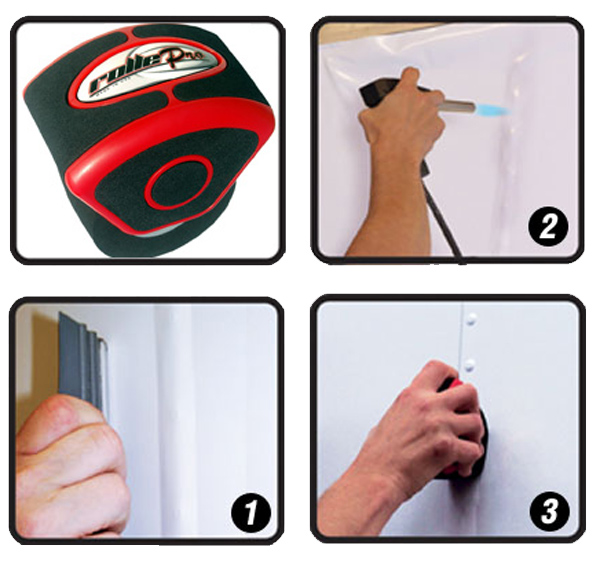 for yourself!