Monthly Archives:
April 2015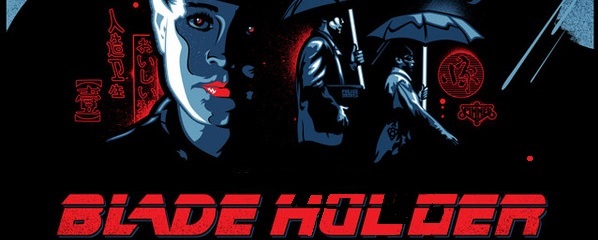 Name's Cutter. I'm a Blade Holder. It's my job to hold up a sharp blade to a piece of material and make something useful out of it.
I don't ask why. I'm just taking orders.
I have a variety of weapons at my disposal depending on what sort of material I'll be working with that day. First off, I have a skinny deep blade with a 60 degree angle (shaped like a stiletto). I use this angle of blade on my vinyl cutter when I want to cut thicker materials like flock or sandblast mask, or abrasive materials like reflective vinyl and Siser Glitter. The blade doesn't have a lot of surface area to provide resistance so it glides smoothly through the media. However, this means it wears out pretty quickly. It's also good for fine detail work. I like to do a good job, and make clean cuts, so I replace this blade at least twice a year.
Then there's my everyday blade. 45 degrees of sharp hard carbide steel. This is a shallower fatter blade so it wears longer with constant use. I use this on a majority of my cutting jobs, for indoor and outdoor vinyl graphics, and printable media.
A 30 degree blade is very shallow and flat, so it won't cut too deep, and works well for scoring as well. Recommended for heat transfer vinyl, and sheer ultra-thin materials like window tint, laminate, and paper.
The nice thing about being a Blade Holder is that I'm adjustable and interchangeable. If you like the job I'm doing on a particular material profile (my blade depth is set just right so I'm not cutting through the liner or leaving behind unweedable vinyl) you can just switch me out with a fellow Blade Holder (who specializes in a different material profile eg. different blade depth and cutting angle) whenever you're switching materials.
Installing and setting a blade on your new vinyl cutter is a crucial step for getting the most from your purchase. Here is a link to complete instructions for this process.
Certain Blade Holders are only compatible with certain machines, so refer to our website product pages when it's time for you to add an additional or replacement Blade Holder to your operations.
The most common blades we sell are Roland Compatible in the 45 and 60 degree angles. USCutter offers a 6 pack (45 degree) or a mix (45/60 degree) for $14.95! If you have a vinyl cutter from the Graphtec Corporation, there are a number of special configurations for specific cutting jobs, with specialized blade depths and widths, cutting angles, and blade holders. This will be of interest to those in the window tint and other special markets. These products are also available through USCutter.
If your vinyl cuts "dog ear" / push up around the cut lines, you are probably using too much blade. Go to a 60 degree for fine detail cuts and sharp corners. If you are getting incomplete cuts or ragged edges along the cut lines, it's probably time to change out your blade. Hopefully, it's not too late.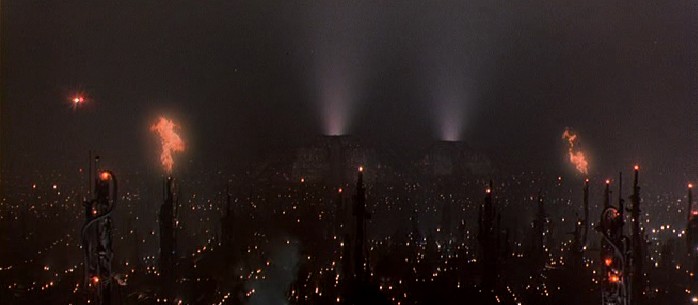 That participation certificate you earned 30 years ago for the 3rd Grade Talent Show is still hanging on your parents' fridge. And, no offense to you personally, it's probably aged a lot better than you have.
Thanks to the miracle of lamination.
Now you're all grown up, running a successful printing business, and you're looking to cement your legacy. You want your prints to be enjoyed in all their sharpness and shine for the next generation. You want to add 'finishing' to your suite of product offerings.
Lamination PRESERVES printed graphics, doubling their outdoor life, protecting them against fading caused by UV solar radiation, and erosion by the elements. Different overlaminates can also assist with color clarity and magnification, and even produce special effects, like add a metallic sheen. No one is arguing that lamination is a crucial component of your workflow, but bringing the equipment in-house can be a daunting and sobering thought.
First of all, there's a few different styles. What's the difference between cold lamination, heat assist cold lamination, and hot lamination, you wonder? And secondly, there's the price. These are large sturdy hunks of machinery, which come in a crate, and require professional installation.
COLD LAMINATORS:
The most popular (and cheapest), these machines use rollers to apply pressure-sensitive films to your media as it's being fed through. A must for vehicle wrap shops, who need lamination for any sort of durable long-term application, and who print on vinyl, which doesn't react well to extremes of heat. Also good for printers with quick-drying inks like latex or aqueous, because these prints will be ready immediately for lamination, without the need of functionality provided by…
HEAT-ASSIST LAMINATORS:
These are a boon to printers who use solvent inks. Solvent inks permeate the surface of your media, leaving the pigment, and then evaporating as gas. This process can take 24 hours. If you wanted to cold laminate these prints, you'd have to wait until the ink was completely cured and dry, or risk air bubbles from outgassing, and a hazy effect particularly showing up on dark color backgrounds called 'silvering'.
In these models, a heating element warms the top roller, accelerating the process of ink drying and outgassing, so that solvent prints can be processed with quicker turnaround (an hour or two vs. a day). Heat also helps to set the adhesive quicker.
HOT LAMINATORS:
These machines use special thermal films. Commonly used by schools, for high production, the equipment has a higher-start up cost, but you can achieve economies of scale with cheaper thermal laminate rolls. Not intended for certain heat-sensitive media, but excellent for applications like encapsulation and textured surfaces like UV prints.
Most laminators will laminate, encapsulate, and mount.
Laminating applies film to one side of a material; encapsulation applies to both sides with a border that must be trimmed; and mounting can be employed to press media onto a thicker substrate such as foamcore using a double-linered adhesive.
LAMINATION FILMS come in the same two classes as vinyl: calendered and cast. Calendered laminate is, similar to vinyl, more economical for short-term applications on flat surfaces. It has been stretched, and it has a memory so it will shrink back to its original dimensions over time. Cast overlaminate is more conformable around contours and will retain its shape for long-term use and protection.
"NEVER USE calendered laminate with cast vinyl. As it shrinks it will pull the vinyl with it," said a wise llama one time, on the cusp of englightenment.
The type of laminate you will want to use is completely dependent upon the application. Oraguard 200 and Oraguard 215 at the lower end of the quality spectrum represent economy choices for protection of short-term promotional and indoor signage applications for 1 year, up to 5 year protection of outdoor signage. Oracal 290, a premium cast laminating film, is conformable and durable enough to protect vehicle wraps from the abuse of road and weather conditions for 8 years! Oraguard 250AS and 255AS even protect floor graphics from the wear and tear of foot traffic while providing an anti-slip surface (excellent for trade shows). Overlaminates also come in a range of finishes, same as vinyl, so be careful not to negate a gloss vinyl with a matte laminate.
As you can see, there are a range of things to consider when choosing a laminator. Also know, that USCutter has financing options available for this major capital equipment purchase.