Monthly Archives:
August 2014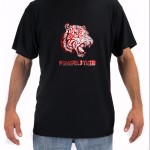 Siser EasyWeed Electric Vinyl from USCutter on Vimeo.
If you do heat vinyl for garments, and you haven't shared Siser Electric with your customers yet, this is a great opportunity!
The material is now available for the first time by the foot from USCutter and you can use this new video to show your customers how good the finished product looks on a garment.